Thought I'd do a quick update on this thread for anyone else who might want to do a similar conversion. The van has been running all summer now and has been 100% reliable after I sorted out the fuel problems....
So, I cleaned up and repaired my CF2 tank. this, aside from being very good internally had 2 key differences to the CF1 tank it replaced
1) return line which is required for the FI setup (also featured on the CF2 weber carb hence why the tank has one)
2) larger diameter fuel pickup
I found in the end that the main issue with my CF1 tank was it provided too much resistance to the lift pump, hence a very poor flow of fuel reached the swirl pot. This meant that the high pressure pump was not getting a constant supply of fuel and so she kept cutting out.
So, my fuel system now consists of:
CF2 tank
8mm stainless braided fuel lines feeding a facet gold top low pressure pump
In line Malpassi filter king regulator/filter
Custom made aluminium swirl pot inside front wing
Bosch high pressure fuel pump
stainless solid fuel lines to fuel rail
Swirl pot - top hose is a tank return red is feed from tank, blue return from fuel inection rail, and lower is 15mm feed to pump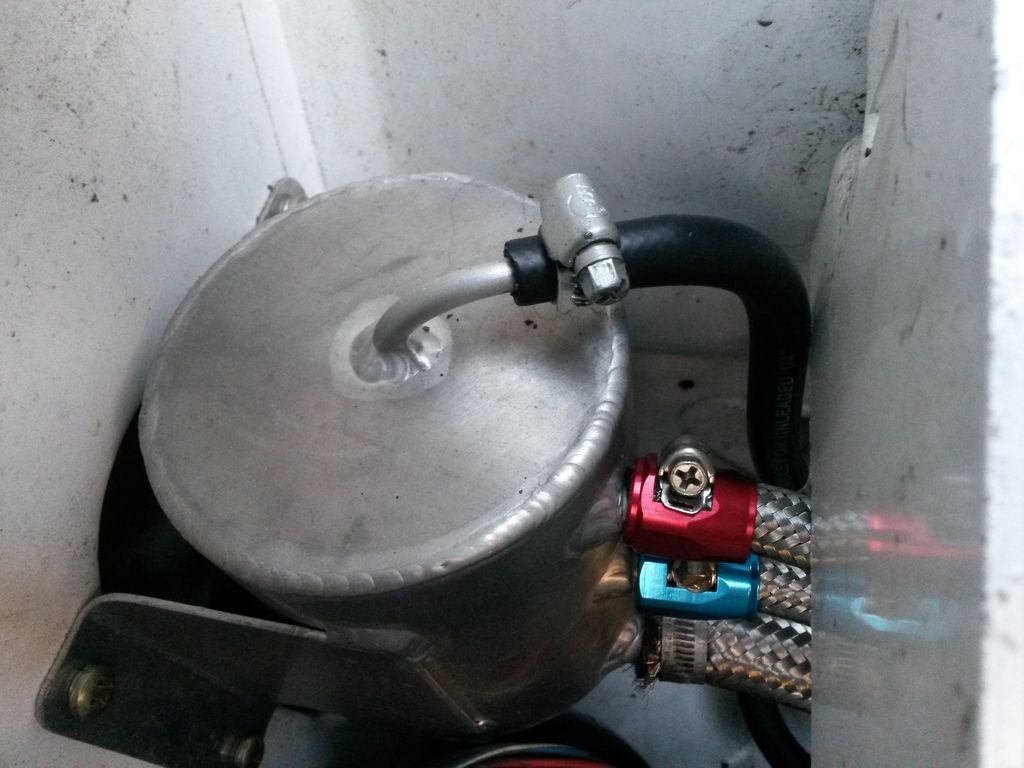 All stainless fuel lines