Hi,
I have the usual symptoms on my 2300 petrol '76 flatbed. The ignition light glows gently, and increses in brightness with revs. I've had a look through a number of posts, and have figured out how to test and repair it, and tidy up the wiring which has been cooked by 40 years of exhaust manifold radiation, but my question is simple - why are there so many (redundant) wires?
I've got the original 35 Amp Delco alternator, with two plugs fitted, and five wires. Two are brown, one big (starter solenoid) and one small (redundant), and three other wires are all brown with twin yellow stripes (two to be deleted, one to the dash light). Were the other wires ever used for anything, and why did Bedford make them all the same colour?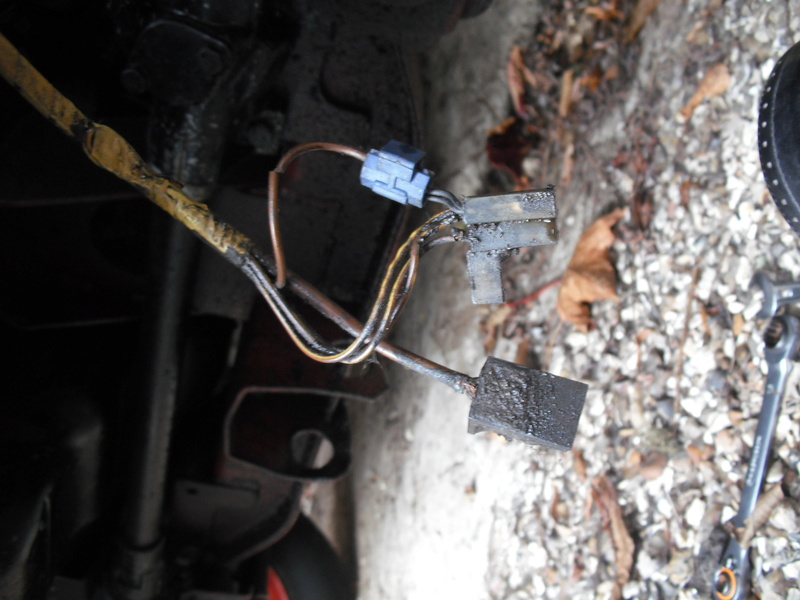 The alternator is charging fine, but, as you can see, the wires are not as good as they used to be!!!
Robin